Laura McGowan
Crusades Inquiries
laura@lauramcgowan.com
Ph: (847) 347-5206

Johnnie Moore
Greg Laurie Inquiries
johnnie@thekcompany.co
Ph: (434) 426-5310

Church Office
Harvest Inquiries
info@harvest.org
Ph: (951) 687-6902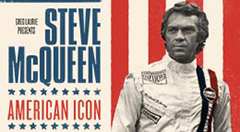 STEVE MCQUEEN MOVIE
Facts—Bio—News Hooks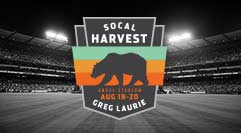 2017 SOCAL HARVEST
Event details, bios, PDF etc.
Little-Known Story of Film Legend's Late-in-Life Journey to Faith; Featuring Harvest Ministries' Greg Laurie; In U.S. Movie Theaters Thurs. Sept. 28; Special Performance by MercyMe; Ticket Demand Sparks Oct. 10 & 19 Encore Showings SteveMcQueenMovie.com WHAT: An inspiring documentary on the life of Steve McQueen, who achieved worldwide fame and fortune as the highest-paid actor of his era in Hollywood …

Media Tip Sheet Facts—Bio—News Hooks SteveMcQueenMovie.com TITLE – STEVE MCQUEEN: AMERICAN ICON SYNOPSIS – STEVE MCQUEEN: AMERICAN ICON explores the life of one of America's most enduring and intriguing movie stars. This inspiring story of redemption chronicles Steve's exodus from the world of fame and fortune and his little-known search for meaning, truth and significance. The documentary unfolds as a gripping search for …
Harvest: Greg Laurie introduction and a gospel message by Greg Laurie at Angel Stadium in Anaheim, California.

Harvest events are designed to be opportunities for Christians to invite family members, coworkers, friends, and acquaintances to hear the life-changing message of the gospel in an environment that is entertaining and nonthreatening.

Laura McGowan
Crusades Inquiries
Laura@lauramcgowan.com
Ph: (847) 347-5206

Johnnie Moore
Greg Laurie Inquiries
Johnnie@thekcompany.co
Ph: (434) 426-5310